Services
March 7, 2022
2022-05-04 17:57
Services
We offer Conflict Resolution Consulting or Training
Every home and workplace engages in conflict regularly. However, we rarely stop and examine the conflicts to discover the cause and determine how a systematic approach can prevent or intervene in the conflicts. Using the principles of conflict resolution to self-correct and improve capacity for prevention resolution and transformation can save heart aches, relationships and prevent causes for lost of production and employees.
If you are interested in consulting services, please fill out the questionnaire below and we will get back to you.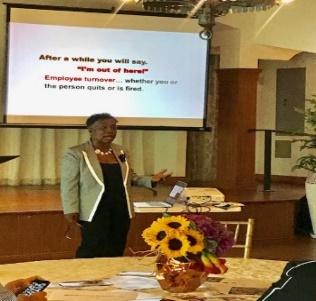 Priscilla Dames has been speaking and training for over forty years.
Contact us if you are interested in having Priscilla Dames speak at your next event.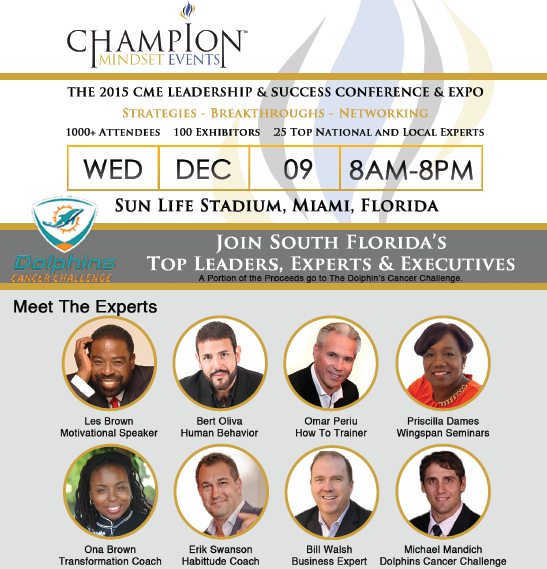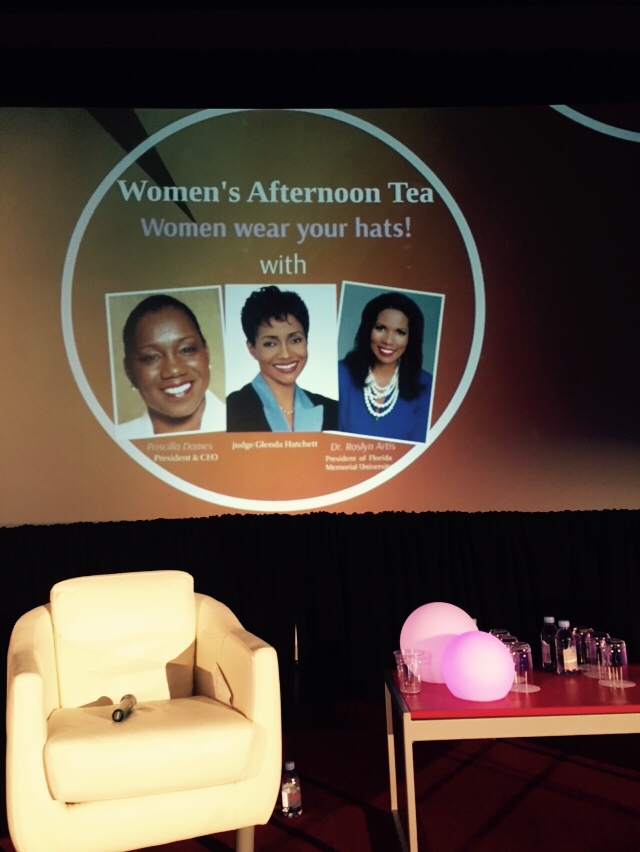 99 Conflicts To Avoid - 100 Ways To Resolve Them
We should question what reaction, if any, a conflicted situation demands and whether reaction will further escalate the conflict. Families, friendships and employments have been broken or ended over unnecessary conflicts that spiraled out of control. The book also addresses situations that should be approached with humor or ones that are so ridiculous that after some thought, we know without question should be avoided. 99 Conflicts addresses several categories, from family to the workplace to places of worship, using real-life scenarios. But most of all, 99 Conflicts to Avoid makes you think.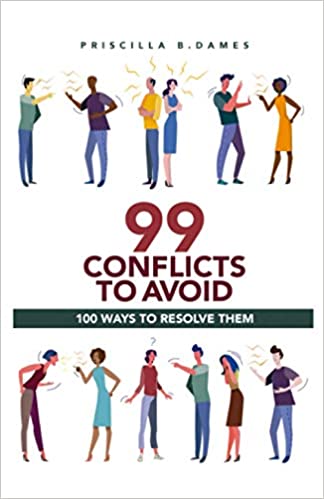 During COVID and BEYOND
Life is full of turbulence. The Covid pandemic was one of the. There will be others, but hopefully not as long-lasting or devastating. The turbulence can make us stronger if we are proactive and allow them to. The key is establishing a positive mindset which manifest into positive energy.
99 Activities to Quell Conflict During Turbulent Times provides a springboard of ways and benefits to address challenges for couples, homes with children and especially self-care for you.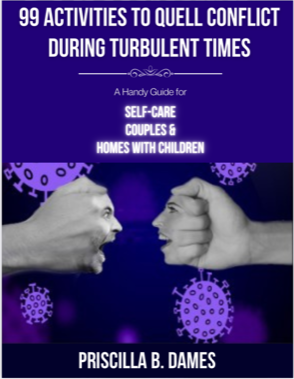 Explore Courses on Wingspan Academy
Wingspan Seminars offers courses for adults that seeks to improve their handling of conflict in their home or workplace.
You'll also find gem courses to help you improve your life outside of the home. Wingspan Academy's mission is to offer adults self-educating experiences that enhance  knowledge, skills, attitudes and values in your career, business and personal life.  Courses are created by professionals and designed to address needs and interests of adults seeking to understand current issues that affect environment. 
Access articles, appearances, shows & podcasts
WOW-Wings on Women is one of the first components added to Wingspan. Wingspan Seminars recognizes and celebrates women each March during Women's History Month. Founder, Priscilla Dames, has proffered such events as Skydiving for Women's Issues which included divers such as Senator Darrel Jones which brought attention to domestic violence. It included a reception in the Miami's Design District with other elected officials.
Fabulous Merchandise is an arm of Wingspan's W.O.W, Wings on Women's component. It was created to provide a pathway to connect women entrepreneurs to Belizean women seeking to become financially independent from abusive situations.
You can sign up here to access my blog/videos and updates.